Q: What makes it super?
A: We use 10g of lactose-free protein instead of milk or cream and we add healthy fats from coconut oil, which our bodies burn for fuel. We burn fat and protein more efficiently than carbs and sugar. Only 7g Sugar from Organic Maple Syrup in Hazelnut and Mocha, only 6g in Vanilla Bean and 0g of Sugar in Creamy Black.
Q: Where does the protein come from?
A: Milk Protein Isolate—which is lactose free, but not vegan.
Q: Is there milk in this?
A: No milk but we do use a milk protein. Our products are lactose free and do not contain any milk fat.
Q: Is this vegan/vegetarian?
A: No. We use a lactose-free dairy protein
Q: Is this gluten-free?
A: Yes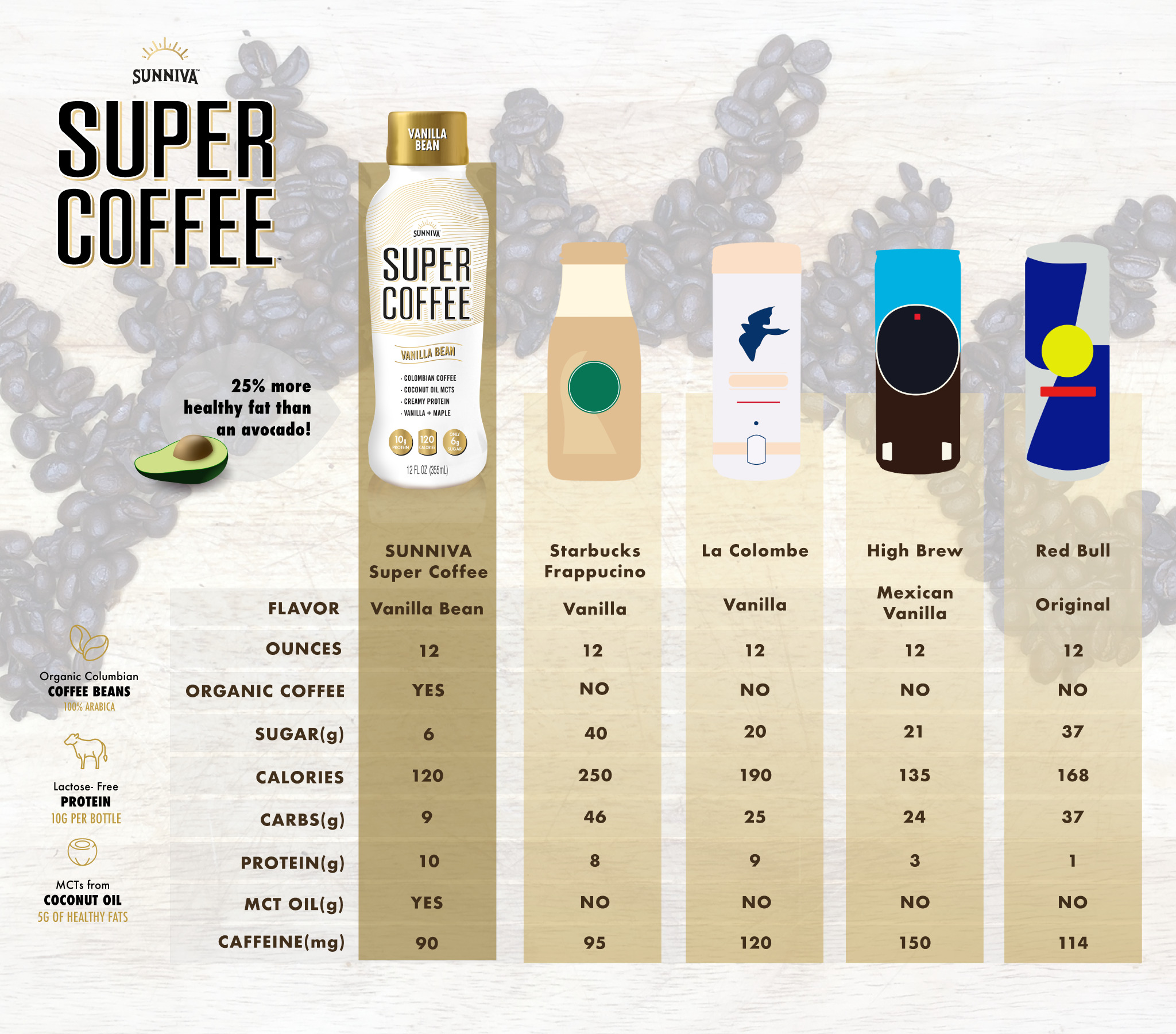 Don't see what you are looking for? Send us your questions, we typically get back in less than 24 hours