We began as three brothers looking to bring healthy energy to everyone, and the Sunniva family has been growing since
It all started in my freshman dorm room...
As a collegiate student-athlete, I was tired. The campus store offered energy products with added caffeine, excessive sugar and harmful chemicals. I wanted a drink that promised healthy energy and delicious flavor from organic, natural ingredients.
My brothers will tell you that I may be the smallest, but I am not one to settle, so I turned my dorm room into a culinary kitchen and got to work! Determined to solve my energy crisis, I did my research, tested different combinations and carefully put together a recipe that blended organic Colombian coffee with grass fed milk protein, and healthy fats from coconut oil to create an unparalleled source of focused energy.
Every Sunday, I would brew enough Super Coffee to get me through the week, but soon, everyone from my coaches to the folks across the hall were buying my dorm room brew faster than I could make it! That's when I called my older brothers, Jimmy and Jake, and said, "Guys, we gotta bottle this stuff!"
We teamed up to bring our non-GMO, Gluten-Free, Lactose-Free, Soy-Free, Low-Calorie, no added sugar, zero-artificial-ingredient Super Coffee to the halls of your campus and the shelves of your local grocery store. What started out as one kid's energy remedy ended up fueling the whole team, the whole campus and now, Whole Foods. From the classroom to the conference room, Sunniva is here to power your passions.  
Cheers to a healthy, productive life!
Jordan, Jake and Jimmy.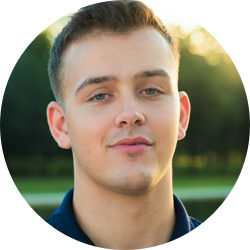 Jordan DeCicco
Youngest Brother | Founder
Falling asleep in class, Jordan turned his dorm room into a culinary kitchen blending the first batch of Super Coffee for his teammates and classmates. An all-conference basketball player, Jordan's dedication and vision drove SUNNIVA Super Coffee from dorm-room dream to Shark Tank reality! A 2017-2018 Peter Thiel Fellow, you can still find Jordan in the kitchen with his original blender whipping up the future of healthy energy.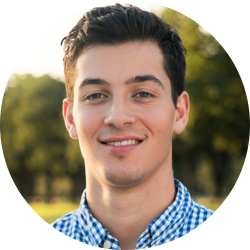 Jake DeCicco
Middle Brother | COO
Jake received a life-changing call one afternoon in the spring of his junior year; it was Jordan saying, "Hey man, want to start a coffee company together?" Surprised and intrigued, Jake reluctantly agreed, and after his senior football season, Jake joined Jordan full-time to found SUNNIVA Super Coffee. Energetic, goofy and relentless, Jake could sell organic Colombian coffee to an organic Colombian cocaine dealer at 2 in the morning.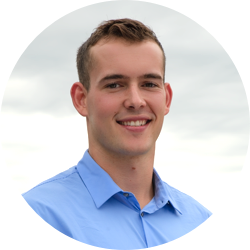 Jimmy DeCicco
Oldest Brother | CEO
Ambitious, intense, and determined, Jimmy was just getting started in his career on Wall Street when his little brothers made him an offer he couldn't refuse. Trading paychecks for passion, Jimmy joined his brothers, inspired to change the way humanity consumes its coffee. Captain of his college football team, Jimmy is competitive and compassionate, he is the voice of reason in this dorm-room dream world. 
Want to meet the rest of us? Interested in being a part of the family?